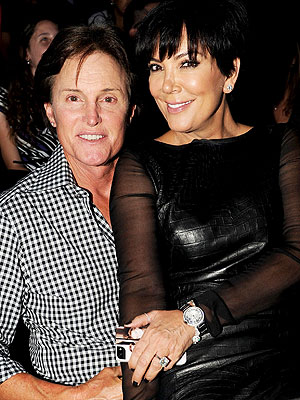 Keeping something behind closed doors isn't exactly a concept practiced by the Kardashian family.
Viewers have seen babies being born, couples fighting and even, ahem, at-home bikini waxes. It only seems natural that Kris and Bruce Jenner's
crumbling marriage
will play out in front of the cameras too.
"
Keeping Up with the Kardashians
will continue to show
Kris and Bruce's issues
," a source close to the family tells PEOPLE. "Let's be honest – almost everything in Kris' life is on television!"
The insider says Bruce will continue to appear on the show, but while happily ensconced in his Malibu pad.
"They are living separately, But a lot of things
won't change
," says the source. "And just as
they showed
Khloé
and Lamar's issues, they will do the same with Kris and Bruce."
For her part, Kris tells PEOPLE viewers will have
front row seats to the split
, including the moment the former couple broke the news to their children.
"We sat down and talked to them and said this is
how we're feeling
," she says. "You will see that play out a bit on season nine. The cameras were rolling as things were happening and that's the way it goes around our house."
That
their personal drama
is an added incentive to tune in, certainly isn't lost on Kris. Adds the source of the Kardashian's media-savvy matriarch: "Kris is very aware of the fact that the split makes for some good television!"