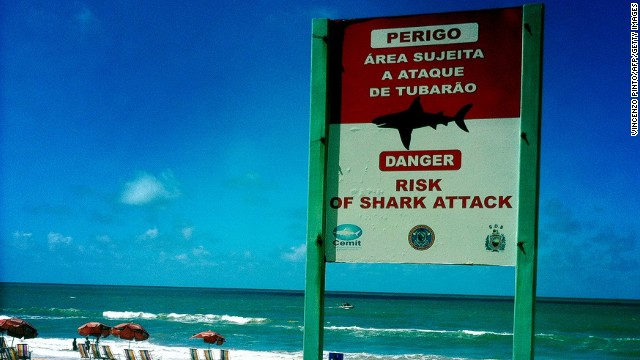 They were 20 meters away from the shore and they could not reach the bottom anymore. How can that be considered "shallow water"? If you watch the video, you can clearly see that rescuers came in to save them because they were drowning. That's when the shark attack happens. And apparently the rescuers came in in a matter of seconds and not minutes.
A Brazilian knows for a fact that there are plenty of warning signs throughout the beach. Unfortunately, these 2 girls did not seem to care much about the signs. I am trying not to be judgmental, but this could have been avoided if they were more cautious and responsible. The discussion, of course, does not end here. We (humans) should not have invaded and destroyed their (animals) habitat in the first place: in the 80's, the government irresponsibly closed off two freshwater estuaries where bull sharks gave birth to build the Port of Suape. The sharks, evidently, needed to move on to other areas. These areas, not surprisingly, happen to be close to Boa Viagem beach.
God bless Gobbi's family and may she rest in peace.